Business Inquiries:
706.442.3736 /
wesbruer@gmail.com /
twitter: @wesleybruer /
instagram: @wesbruer /
facebook.com/pg/wesbruer/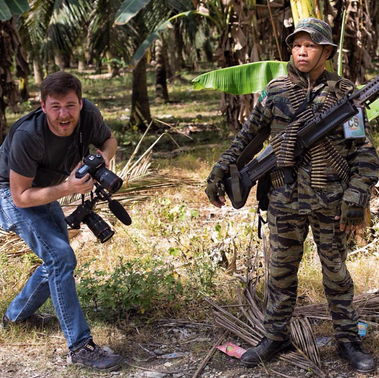 Wes Bruer is a graduate of the University of Georgia's School of Public & International Affairs. Before turning to photojournalism full-time, Wes was a Criminal Justice & National Security Producer for CNN. His work focuses on issues related to conflict, criminal justice, and culture. Wes has extensive experience covering protests and unrest in America, as well as completing production assignments out of Egypt, Tunisia, Morocco, Cambodia, Thailand, The Philippines, China, India, Italy.
Editorial Clients:
CNN - CNN International - NBC News - NBC Left Field - The New York Times - Bloomberg Business - Vice News - Buzzfeed - Al Jazeera - AJ + - The Daily Beast - Huck Magazine - The Weather Channel - Fusion / Gizmodo - The New Humanitarian - Seeker
Non-Profit Clients:

U.N.D.P. Southeast Asia - Save The Children - Doctors Without Borders - Emergency U.K. - Cut 50 / Dream Corps
Wes is a Pulitzer Center on Crisis Reporting Grant recipient and a James W. Foley Legacy Foundation Grant recipient and is trained and certified in Hostile Environment Awareness and Emergency First Aid.
He is currently based in Atlanta, Georgia with frequent travel to New York City and available for assignment worldwide.