For Vice News/ The Lancet:
Since 2014, more than 600 000 people, mostly from west Africa, have taken rickety boats, overcrowded to the point of sinking, to the Italian shores. They are traumatised, sick, and frustrated from an arduous crossing. Once they arrive, they do not speak the national language, they do not know their rights and they are nervous about engaging with the Italian Government.
With this distressed population in flux in a completely new environment, cultural mediators (sometimes called intercultural mediators) such as Ousmane Thiam have become crucial players in the humanitarian space in countries such as Italy that have seen a massive increase in migrants, refugees, and asylum seekers.
Mediators are a relatively new type of humanitarian professional, and are often the first point of contact as boats hit land, a touch point as the arrivals are processed through a reception centre, and later act as liaisons between the informal settlements, where migrants, refugees, and asylum seekers often live, and the hospitals, clinics, and various government entities.
Life does not get easier upon arrival. Migrants, asylum seekers, and refugees stay in reception processing centres that often do not meet basic living standards. Once they are released after months or even years, they can deal with racism from locals, struggle to nd work, and have to live hand-to-mouth. Thiam comments that all this compounds the previous trauma: the men and women can see all they have gone through to have their hopes dashed and the situation can be worse than they imagined. This can put many in a state of total agony.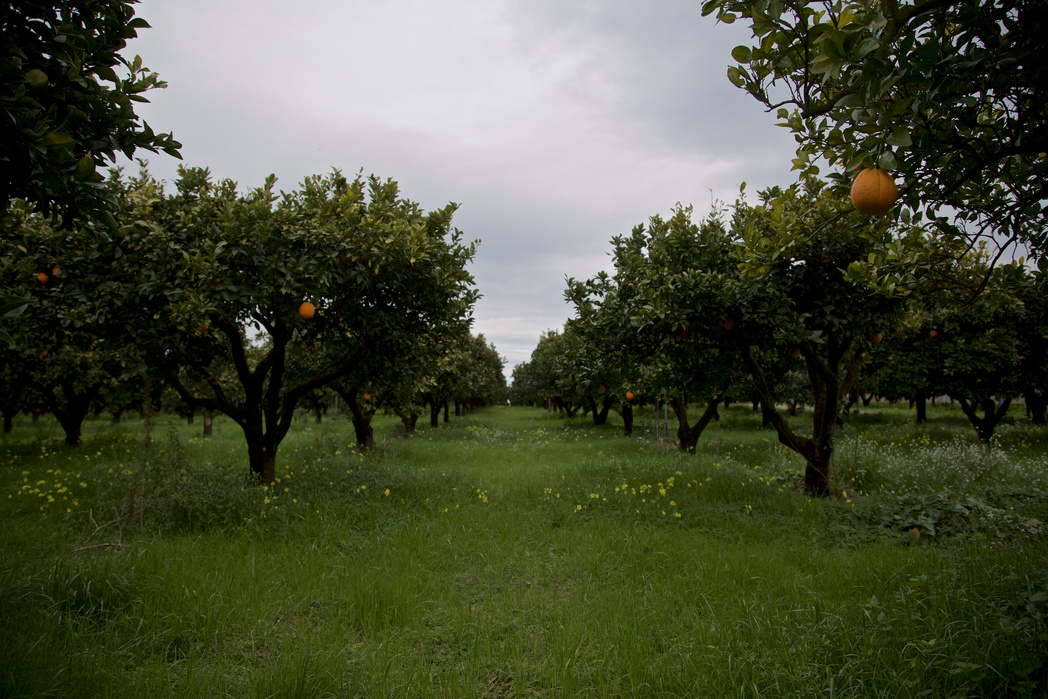 An orange grove previously run by a family involved in organized crime taking advantage of and forcing migrants to work for little or no pay. This grove and many others were confiscated by the government and now run by a non-profit paying refugees a fair wage.
A refugee from The Ivory Coast needing Ousmane's help poses for a portrait on the outskirts of "Tendopoli" in Calabria, Italy.
Ousmane Thiam, a cultural mediator for Emergency UK visits "Tendopoli" or tent city where he assists refugees seeking asylum. As a refugee himself, Ousame is well aware of the troubles they face once in Europe.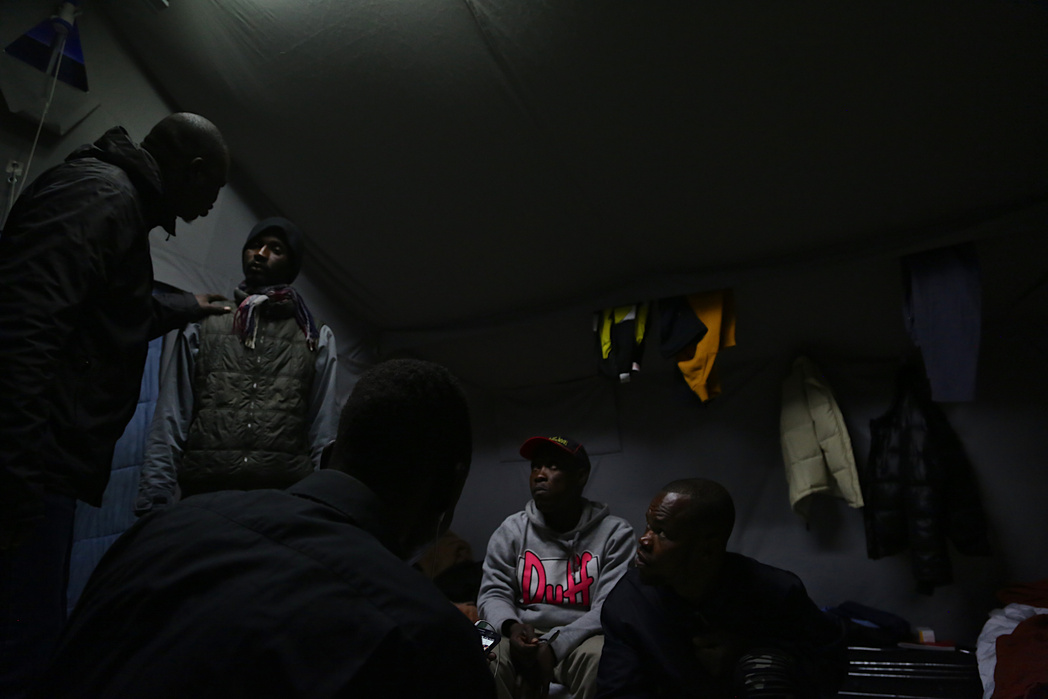 Refugees seeking asylum in Europe gather for dinner in a tent on a rainy afternoon in Calabria, Italy.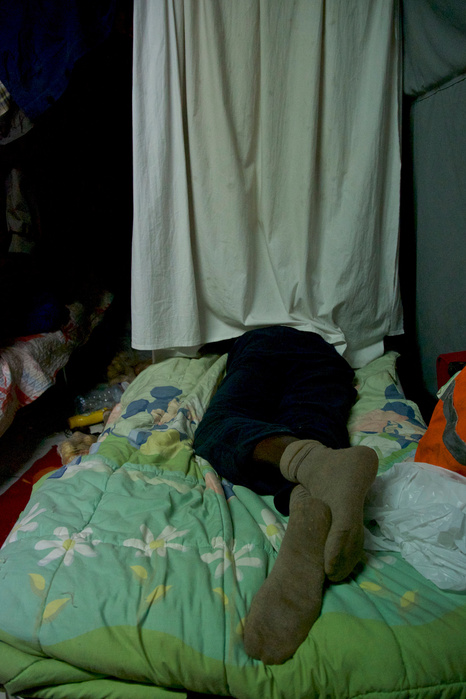 A refugee sleeps in a crowded tent outside Polistena, Italy.
Ousmane takes a refugee to the Emergency UK medical clinic serving the needs of those seeking asylum from all over the world.
A refugee shows the boat he was forced to take on the journey from Libya to Italy.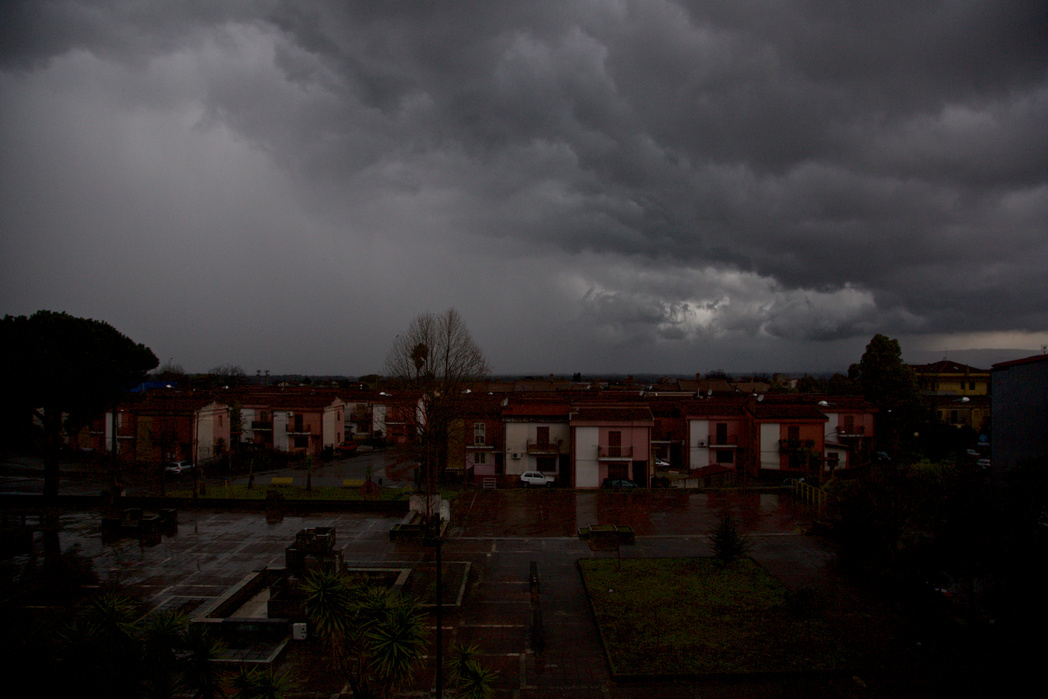 A storm brewing over housing in Polistena, Italy where unemployment for youth is staggering, leading to flared tempers at refugees seeking work around town.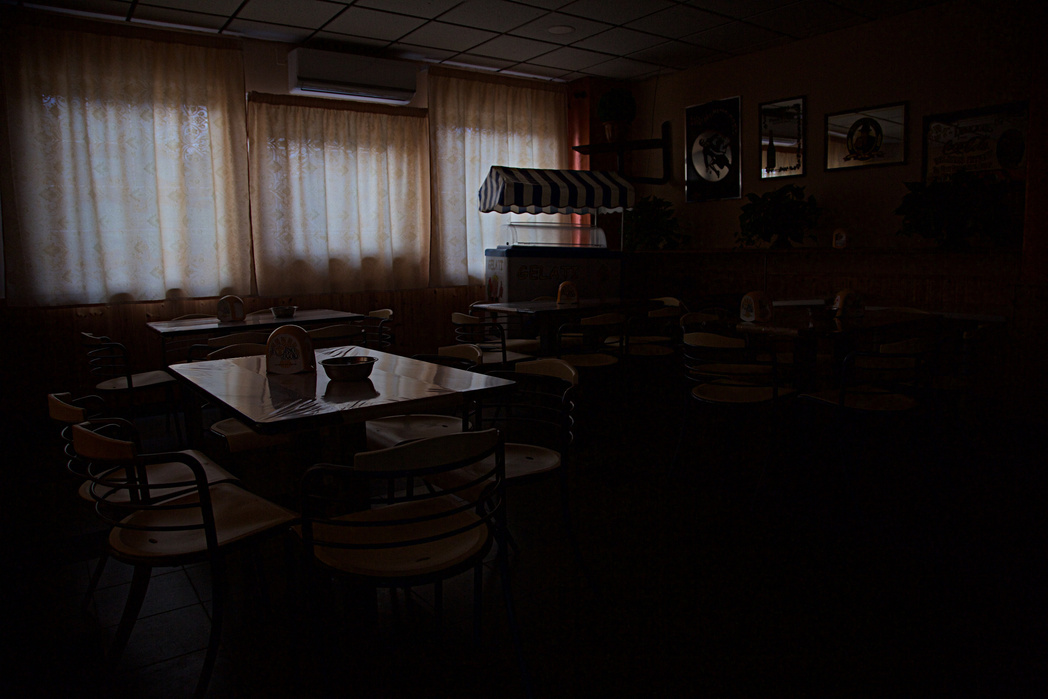 Outside of Calabria, a gelato shop sits empty at the height of tourist season near the beach. The government estimates a number of businesses in the area are fronts for money laundering operations hence no need for customers.
A rare moment of peace at home for Ousmane with his wife is interrupted by a phone call from a refugee needing assistance.
The DJ booth spinning reggae and the makeshift bar serving beer, soda, and liquor in "Tendopoli" is one of few places where refugees can blow off steam.